First Aid Basics for New Parents/Parents to be/Support people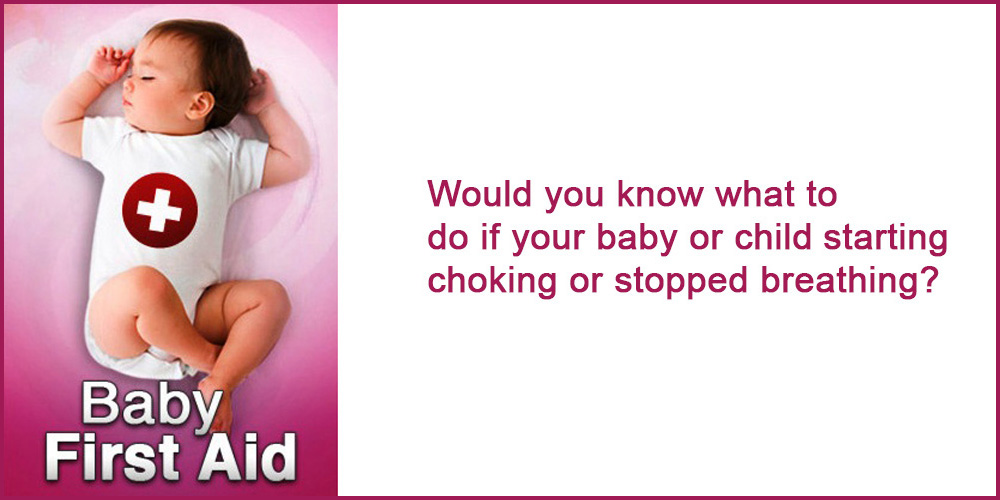 Royal Life Saving recommends that everyone should know how to resuscitate someone.
A child's life may be saved if the parents or carers have the proper knowledge and skills to quickly and confidently to perform CPR and first aid.
This workshop can teach you the basic lifesaving skills of CPR. The training session runs for three hours and covers first aid for common child injuries including burns and scolds, choking, drowning and provides information on how to perform child resuscitation or CPR.
Course Information
· Pre-requisite: Nil
· Minimum Age Requirements: Nil.
· Course Duration: 3 hours
· Certification: Participation Certificate.
Fee $40.00 per person.
Please complete a booking form for each person wishing to attend the class.
Please note a 20% admin fee is charged for cancellations. There are no refunds for cancellations less than 48 hours prior to the commencement of the workshop.
¨ Suite 8, 11 Wentworth Parade Success
¨ Limited places
If you require further information please contact admin@thebumpwa.org.au 9498 6033